Watson and Ryan P.L.C.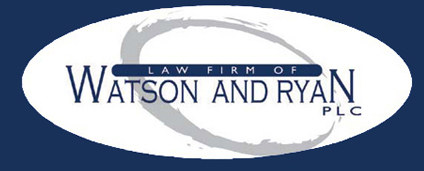 535 West Broadway
Suite 200
Council Bluffs, IA 51503

Phone-

712.322.0448


Fax-

712.256.1545

.
Comprehensive Legal Representation
Watson and Ryan is a leading business and litigation firm with a strong reputation and a long history of success. We do interesting and challenging work for a diverse client base, including businesses, financial institutions and not-for-profit organizations, government entities and individual clients.
We pride ourselves on proactive, solution-oriented work in every major area of interest to clients, including personal and business litigation, tax law, estate planning, employment law, and business consulting. Our approach enables us to understand and keep client objectives firmly in mind, and to anticipate and address problems before they arise.
We've earned our clients' trust because we understand that client service is a core value. Clients turn to us because we understand how to manage even the most complicated legal matters. We look forward to an opportunity to meet with you and assist you with all your legal needs.
The determination of the need for legal services and the choice of a lawyer are extremely important decisions and should not be based solely upon advertisements or self-proclaimed expertise. This disclosure is required by rule of the Supreme Court of Iowa.
A description or indication of limitation of practice does not mean that any agency or board has certified such lawyer as a specialist or expert in an indicated field of law practice, nor does it mean that such lawyer is necessarily any more expert or competent than any other lawyer. All potential clients are urged to make their own independent investigation and evaluation of any lawyer being considered. This notice is required by rule of the Supreme Court of Iowa.